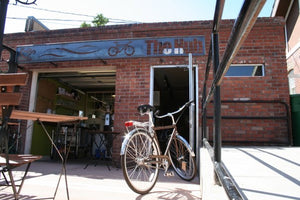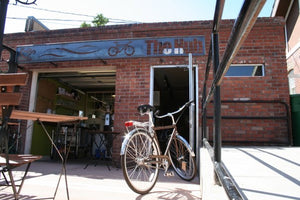 Our founder Mark, along with his two kids, Joey and Jessica, opened the first HUB location in 2009 in a tiny garage in Midtown Reno—with the goal of creating a  space that would foster their love of coffee, community, and bikes. While we've moved on from that location, it lives on in our cornerstone coffee blend, Thirty-2-Cheney (and of course in our hearts)—and the original goal behind it still informs every blend, location, and relationship we build today.
We've since opened up three cafes that have the daily pleasure of welcoming Reno's coffee lovers, cyclists, and community members. There's our Riverside location with its picturesque Truckee River views—and our Pine Street location in Downtown Reno (which shares a roof with our very own bike shop). Our newest location at MeadowCreek nestled in South Reno across from Reno ICE.
Since 2012, HUB has been continuously exploring roasting and profile development techniques. We started out roasting on San Franciscan roasters, an SF-1 for sample roasting and SF-25 for production batches. We still have those amazing atmospheric roasting systems, but we have added a Loring S7 Nighthawk to our roasting tool belt. 
In addition to roasting beans and opening new locations, we've spent the last few years fostering deeper relationships within coffee growing regions. Mark has partnered with three Colombian coffee farms: Finca las Nubes, las Veraneras, and Purity Coffee. Along with the HUB team, Mark travels to origin three to four times a year and continues to learn more about the incredible places where our coffee is grown and the inspiring people who are part of its journey to your cup. We couldn't be more proud of our Founder's journey—from acclaimed Latino business owner to coincidental translator at-origin to producer himself. 
HUB is continuously growing, and we love being a part of this awesome community. We're here to be a meeting place for the creative, the driven, the passionate. Cycle over, stroll on by, and swing in—we're happy to be your HUB.