We exist to bring
people together
We are a hub for the driven, the kind, the creative, and the adventurous. Vibrant cafes where well-loved bikes are parked, big ideas are born, and genuine connections are made. A place where delicious specialty coffee comes with all smiles and no snobbery. A home-away-from home where you and yours can sip something truly special surrounded by friendly people.
tis the season
Holiday Collection
The holidays are here! From whole bean to Hub gear, we've got everything you need for that coffee lover in your life.
Shop Coffee
Shop Gear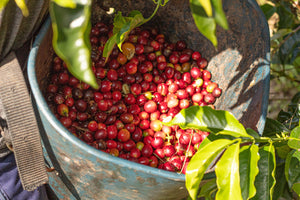 Our "good as gold" guarantee reflects our commitment to building relationships at every level of the specialty-coffee supply chain. These relationships are the foundation of each coffee's journey, and it is our honor to connect the people along those paths and share their stories with you. Good as gold helps coffee producers improve their businesses and their communities—and offers peace-of-mind to those seeking a premium coffee choice backed by positive impact.
OUR STORY
Quality coffee, tight-knit community, and well-loved bikes—that's what it's always been about. Whether opening our first location in 2009 inside of a tiny garage in Midtown Reno —or fostering relationships with some of the nation's most progressive coffee roasters—our goal has always been to act as the centerpiece that keeps the wheels turning. Cycle over, stroll on by, and swing in—we're happy to be your HUB.